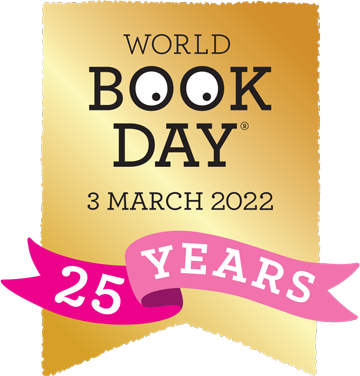 World Book Day
Thursday 3rd March 2022


This year to celebrate World Book Day, each class will be working on activities inspired by a book all about understanding our emotions. An Emotional Menagerie: Feelings from A to Z, published by The School of Life, explores different emotions that we all experience from time to time. The book aims to develop children's emotional literacy by studying the vocabulary and language around these different emotions through beautifully written poems and drawings. On World Book Day, we would like the children to come dressed in the colours that they feel represent their class's designated emotions. Please see below.
Each class will focus on the poems about the following emotions:


Nursery and Reception: Kindness and naughtiness
Year 1: Excitement and boredom
Year 2: Happiness and worry
Year 3: Daydreaming and uncertainty
Year 4: Curiosity and fear
Year 5: Tranquillity and panic
Year 6: Zeal and melancholy
We are very much looking forward to seeing you all dressed up in a rainbow of colours. We can't wait to celebrate World Book Day together this year. We thank you in advance for your anticipated support.

< Back to all news stories